E-Commerce Photo Editing Services
Clipping Path Support

provides the best Cut out Image Background Removal Service starts at $0.39 USD.  As a Leading Online Cut out Clipping Path, Background Removal, Photo Manipulation and web image optimization Provider become addicted by Agencies & e-Commerce Businesses. We provide our clients 100% Hand Made Cut Out / Deep Etch / Contour / Clipping Path Service and Image Background Removal Service with best quality at low cost.
However, we have controlled in every appropriate place of our offerings all image editing services, you can look advanced to some of the exceptional work in Cut Out / Deep Etch / Contour / Clipping Path Service and Image Background Removal Service. Provide the extraordinary performance of the e-commerce industry and it's ever-outgoing urgent in product photography, Image Background Removal, and clipping path Services are something that comes in the daily round work to use. It just plucks up the object from a background with the help of different Photoshop tools. It is exceeding like cutting a photo from a newspaper or a magazine.
Tools used for e-Commerce Image Editing:
Color Path or Multiple Clipping Paths

Removing background with Pen Tool

Using Channel Mask to remove the background of an image

Using the Background Eraser Tool to remove image background
E-Commerce Photo Editing Services very mostly constructs adding as a new background to the photo or keep some reflection to it. The job is basic to an expert but essential to an online marketer.e-Commerce Image Editing Service is an hourly used image manipulation system, used to remove the unwanted back-part from the image. You can think regarding a product where a number of other substances quite what you never mean to show, it's especially happened when you are doing marketing or advertising you're any product with an e-commerce site.
If you have bulk images to edit, we are offering special discount for you. We are able to process big projects without victimizing quality or turnaround time. Our target is always to assure 100% client satisfaction with the best quality image background removal services.

Why image background removal services at Clipping Path Support !
Clipping Path Support teams of expert will provide you the best of image background removal services with standard quality within your expected time. It is an actual capacious jobs to maintain the upper quality of image and cutout the background in a proper system without compromising quality.
We have the team of professional DTP experts who can deliver the best quality work done within your deadline. We are not outrage anyone to trust us but we are ready to accept any kind of challenge you just need to test our free trail services once, if you are really happy with our quality and services only then you can make an order to us. It is there for an argument!
Our price is starting from $0.50 and it gets upper with the complexity level of jobs to $4. In case of you have number of images we can offer you our special discount service to you instant!Actually time frame for the job depend on your image complexity level and category of service you required, normally we can deliver thousands of image within a business day.
You are a photographer or commercial website owner who has to process hundreds of images then you can contact with Clipping Path Support without any hesitation. Here's your bright opportunity, claim now with us.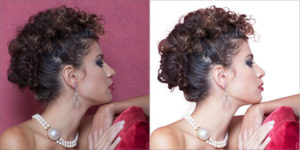 Get Free Trial
Are you looking for Photo Editing Services? First, check out the quality & services.