Our Quality Image Masking Services
Image Masking Service is process for cut out background from an image and this process is applied for confirm the shape of the image remains intact. To removing any inessential part of an image it's used. This is best tool within the photographers who want to set their image on difference of background.
Image masking is one of the primary image editing activities. It is used to remove the background of photographs which have blur haughty or hair part. We can sort out, essence or intercept an object from the fixed of the images using the image masking system.
Clipping Path Support (CPS)confirm that all your image masking tasks are bring up to provide you the best quality tasks at very low costs. Your Photo Masking Service requirements are mixed up by detailed professionals to provide you invincible quality and services. We fetch you the global number one #Photo Masking Services at low costs that would be more than welcome.
Photo Masking Service is used many categorized people like photographer and general peoples but advantage of them is photographers obviously. Photographer's requirement to make their gallery for that reason they use various background with a photo for grant it several outlook for engaging the targeted audience assembly. Occasionally photographers feature general matter like client want a photo background which is not available close of him or enclose his bounds then photo masking service is the best option for him to full fill the customer requirement.
Masking an image is not a normal jobs. Practically masking a photo is both time swallowing and arduous. Our Clipping Path Support (CPS) teams of laborious creative expert push their heart into every Photoshop masking tasks they assume responsibility. The level of disadvantage in image masking depends on the images to be masked as well recount is needs.
One more thing, why will you use photo masking service?
To help of photo masking service photographers can freely reducing their photo capturing charge like when he need to capture the photo in desired background to his client then he certainly to do long procession for going there. So by the using of our photo masking services its reducing the cost.
Clipping Path Support (CPS) teams working almost with the clients, we fight to surety that the final result is the best conjectural photo masking software for the link in which it will be take advantage. Physically dodge images is an ingenious, certain and work important process – nevertheless is certainly value the splurge its need. Directly, institute can turn to clipping way Clipping Path Support (CPS) as easily as if they had their own in house editing studio right in their business rating. We have been carry gingerly mouthwatering masks conduct for plenty years and understanding the complexities involve.We are proud that our professional DTP operators have obtained the technique of Photo masking service as well as those them never clean to see any complexity in an image. Clipping Path Support (CPS) teams are providing photo masking service manually to assure trifles of an image. You can try our Photo Masking services by sending some test files and will make it for you free of cost.
Why you choose us?
Standard Quality Work

100% Satisfaction Guarantee

Quick Turnaround Time

Triple Quality Control

Low Cost Service

Available 24 Hours
Apply for Free Trial


You can give us chance to make you happy with our best image clipping path services. Go to our website upload area and send us 2 or 3 images for test; it's totally free of cost, you do not require making any payment for it.

We offering image clipping path services in volume with channel mask. Our customer's include design companies, commercial photography studio, and professional photographer. You can find our work to be of balanced quality, and our customer service to be attentive to your requests. We're here
Clipping Path Support (CPS)
open for you 24 hours.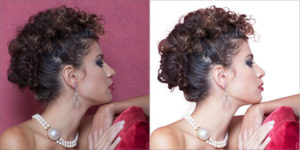 Get Free Trial
Are you looking for Photo Editing Services? First, check out the quality & services.